**Spoiler Alert: Another Pink Project**
This jumpsuit has been waiting almost 2 years for completion. I've been at a stand still because because the instructions for the zipper used the assumption that I would already know how to insert a zipper. The finished product isn't perfect - the zipper is a little wonky - but, I made it and I love it!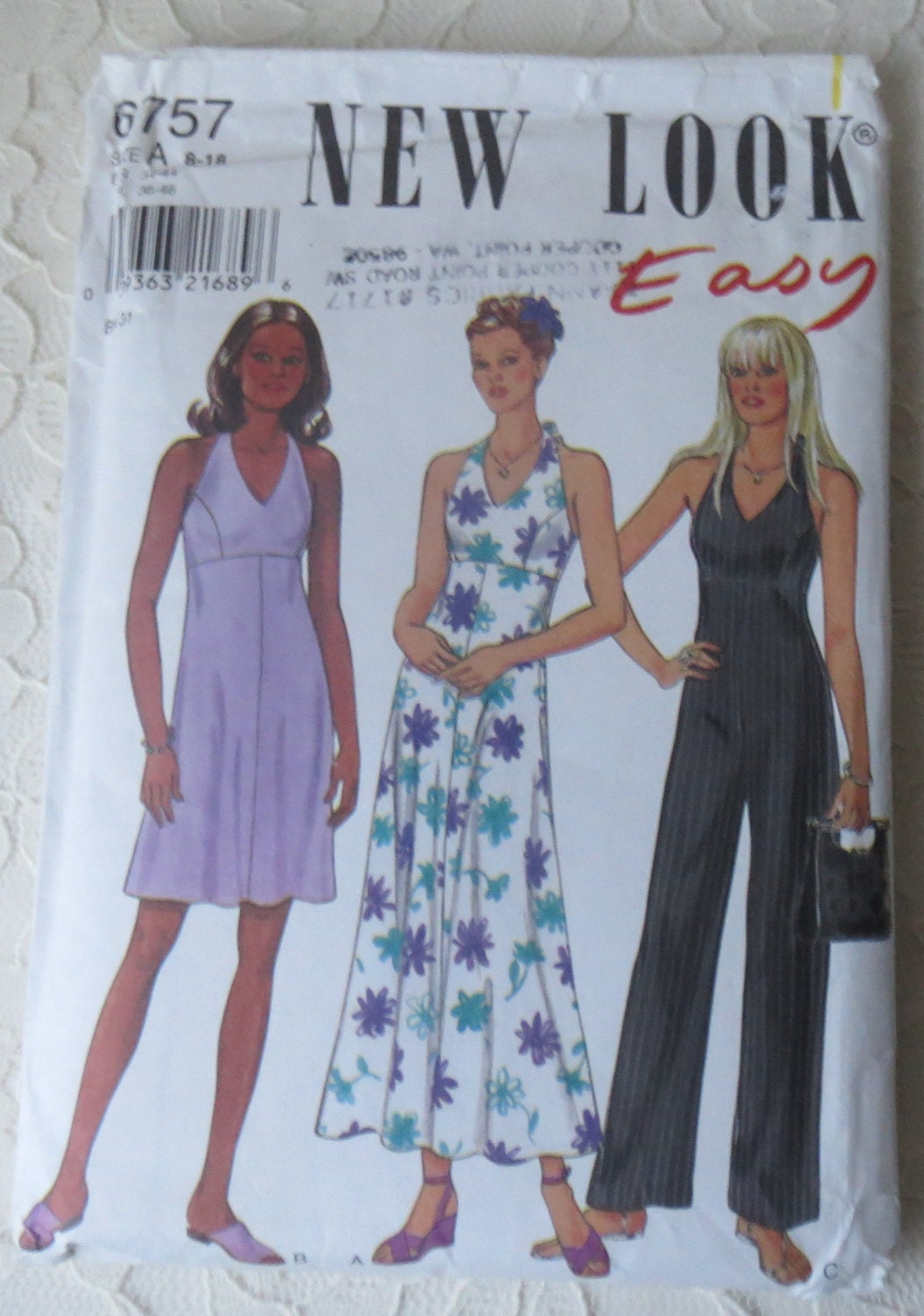 New Look 6757 - View C Jumpusit
Pattern Description:
Out of Print - Misses dress in two lengths and jumpsuit.
Pattern Sizing:
8-18, I made the 18
Did it look like the photo/drawing on the pattern envelope once you were done sewing with it?
Yes!
Were the instructions easy to follow?
Not really. The pattern is rated easy, but I had a difficult time working through the instructions for attaching the zipper and the halter top.
What did you particularly like or dislike about the pattern?
I love the look of the finished outfit! Win. Although, I didn't like the instructions - they could have been explained better.
Fabric Used:
2 5/8 yards of Pink Rose Polyester Suiting
Pattern alterations or any design changes you made:
In the chest area, I used a 1/2 inch seam allowance (to make sure it would fit), but I used 5/8 inch seam allowance everywhere else.
Would you sew it again? Would you recommend it to others?
Yes, I would sew it again. I wouldn't recommend this pattern to a true beginner, but if you have experience and don't need instructions to give you every step of construction and you can locate the pattern (it's out of print), then I would recommend it. I got it during a pattern swap.
Needles Up,
Always Audrey